If you've ever been on the hunt for fun and educational crafts for your little ones, you've likely come across the term 'Cricut'. This tool, a wondrous invention in the crafting world, has revolutionized DIY projects, and guess what? It's not just for adults! Cricut projects for kids are increasingly becoming a delightful way to engage young minds and keep tiny hands busy. So let's delve into some fabulous ideas!
What is a Cricut Machine?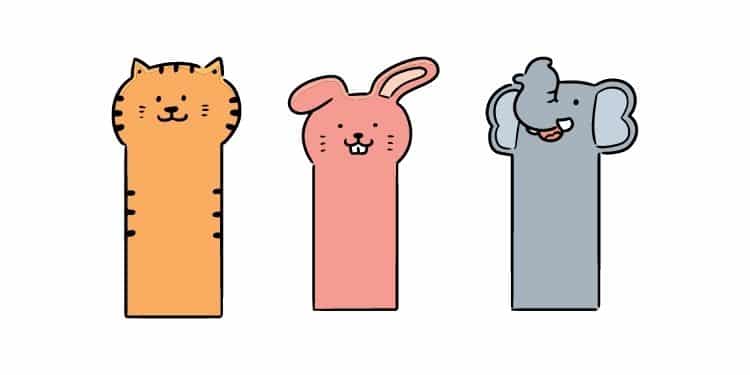 The Cricut is a cutting machine that works like a printer, but instead of ink, it uses blades to cut shapes and patterns on various materials. With a user-friendly interface, it allows even the most tech-challenged among us to produce impressive and intricate designs. Whether it's paper, vinyl, or fabric, the possibilities are as vast as your imagination.
For kids, the Cricut can be a gateway into the world of design, teaching them about shapes, patterns, and basic geometry, all while fueling their creativity. It's a tool that seamlessly blends fun with education.
However, a quick word of caution: Younger children should always be supervised when using the Cricut. The machine does have moving parts and a sharp blade.
Tip: Before embarking on a project, always check if the material is safe and suitable for kids. Some materials may contain chemicals or toxins that are not child-friendly.
Exciting Cricut Projects for Young Designers
| Project | Material | Learning Objective |
| --- | --- | --- |
| Personalized bookmarks | Cardstock or vinyl | Creativity & Reading encouragement |
| Sticker collection | Vinyl or sticker paper | Pattern recognition & Motor skills |
| Fridge alphabet magnets | Adhesive magnet sheets & vinyl | Letter recognition & Spelling |
Delving into Each Project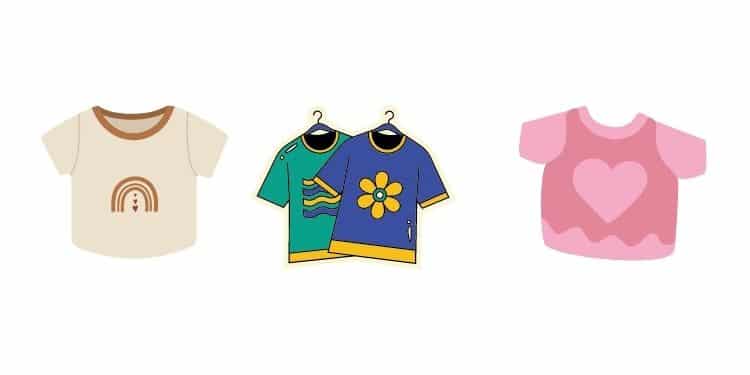 1. Personalized Bookmarks
Creating personalized bookmarks is an excellent project for young bookworms. They can design their bookmarks with their names, favorite colors, and even beloved characters. It's a perfect blend of fun and functionality, reminding kids of the joy of reading each time they open a book.
Materials needed: Cardstock or vinyl, Cricut machine, and adhesive (if using cardstock).
Skills learned: Creativity, patience, and the importance of reading. Plus, they get a tangible reward at the end!
2. Sticker Collection
Stickers! What child doesn't adore them? This project is perfect for the little ones to create a vast array of stickers, from cute animals to stars, moons, and anything they fancy. Once the stickers are ready, they can be used to decorate notebooks, lunch boxes, or even their room!
Materials needed: Vinyl or sticker paper and the Cricut machine.
Skills learned: Designing stickers can help with pattern recognition and improve motor skills as they peel and place their creations.
3. Fridge Alphabet Magnets
Turn learning into a fun activity with these alphabet magnets. Not only do kids get to craft each letter, but they also get to use them for spelling games on the fridge later on. It's a sneaky way of making learning feel less like a chore.
Materials needed: Adhesive magnet sheets, vinyl, and the Cricut machine.
Skills learned: Letter recognition, spelling, and the joy of hands-on learning.
A Personal Touch on Crafting with Cricut
Having witnessed the sparkle in a child's eyes when they hold up a Cricut-crafted project they made is genuinely heartwarming. It's not just about the final product but the journey—navigating through the design process, making choices, and seeing their vision come to life. Cricut projects for kids aren't merely crafts; they're memories in the making, stepping stones in a child's educational journey, and above all, proof that learning can be wrapped up in layers of fun. So, next time you're looking for an educational activity, remember that with a Cricut, the world of crafting is just a cut away.